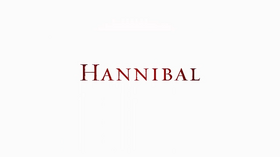 Su-zakana
Cast
---
---
Co-Stars
Martin Julien as Stablehand
Douglas Hughes as Veterinarian
Christine Ebadi as Sarah Craber
Chronology
Gallery (0)
"Su-zakana" is the eighth episode of Season 2, and overall the twenty-first produced hour of Hannibal. It will air on April 18, 2014.
When a young woman's body is discovered inside of a horse, Hannibal suggests to Jack that Will be brought in to help crack this peculiar case. Will has seemingly cast aside his suspicions of Hannibal, resuming their doctor-patient relationship, but Alana remains skeptical regarding Will's true intentions and worries that Hannibal may still be in danger. The FBI questions the man they suspect to be the killer in their case, but lack of evidence forces them to let him go. Will and Hannibal race to guard the safety of a witness they believe is in jeopardy, but it might be Will's own judgment that is in peril.
---
Episode Title
Edit
| | | |
| --- | --- | --- |
| Su-zakana (酢肴) |   | A vinegared appetizer that is used to clean the palate. |
Ad blocker interference detected!
Wikia is a free-to-use site that makes money from advertising. We have a modified experience for viewers using ad blockers

Wikia is not accessible if you've made further modifications. Remove the custom ad blocker rule(s) and the page will load as expected.