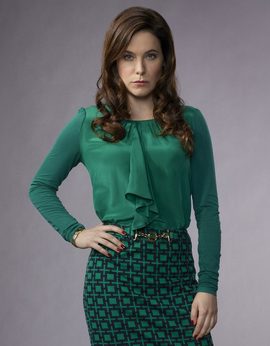 Dr. Alana Bloom
---
Occupation
Psychology professor
Consultant profiler
---
Appearances
Gallery (0)
Dr. Alana Bloom is a psychology professor, FBI consultant, and Hannibal Lecter's former student. She is also guest lecturing at Quantico, making her Will's colleague as well as friend and love interest. She initially tries to avoid looking too closely at Will and his issues, hoping this will make it easier to maintain their friendship. She instead recommends her former mentor, Hannibal Lecter, as a psychiatrist for Will.
Biography
Edit
In the original book series, Bloom is Dr. Alan Bloom. Like the character of Freddie Lounds, Dr. Bloom was rewritten as a woman for this adaptation.
 Resources
Edit
Ad blocker interference detected!
Wikia is a free-to-use site that makes money from advertising. We have a modified experience for viewers using ad blockers

Wikia is not accessible if you've made further modifications. Remove the custom ad blocker rule(s) and the page will load as expected.